Scientific Resources
MAVDA members now have access to CDD Vault!
The Collaborative Drug Discovery (CDD) Vault is a complete informatics platform hosted through an intuitive interface. It helps project teams manage, analyze, and present data.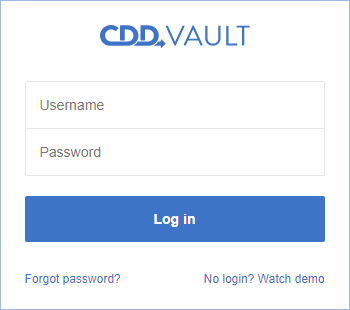 Target Product Profiles
The Antiviral Program for Pandemics (APP) team, along with experts from across NIH and BARDA, has drafted Target Product Profiles (TPPs) for potential direct-acting antiviral therapeutics candidates targeting several key viruses of pandemic potential. Realizing that you all are also working on TPPs for these same pathogens, we wanted to share these sample TPPs in case they provide useful tools to supplement your efforts.
TPPs will be available soon on the NIAID APP website.
Open Antivirals
The Open Science Forum is a virtual, public venue to openly share and disseminate antiviral drug discovery research information in a pre-competitive fashion. Guest speakers present target priorities, advertise available resources and reagents, disclose chemical matter (including hits, leads, and chemical tool compounds) and associated antiviral data, share findings regarding in vivo efficacy models, discuss downstream development and translation models, and share ideas. Presentations are recorded and shared publicly online for the benefit of the global antiviral drug discovery community. Learn more.
Protein Constructs Available to MAVDA Members
Protein constructs or clones are available to our MAVDA investigators through our Structural Biology Core. See here for the list of available protein constructs.
Publications
Identifying Structural Features of Nucleotide Analogues to Overcome SARS-CoV-2 Exonuclease Activity
Xuanting Wang, Chuanjuan Tao, Irina Morozova, Sergey Kalachikov, Xiaoxu Li, Shiv Kumar, James J Russo, Jingyue Ju
Viruses, 2022
PMCID: PMC9324094
PMID: 35891393
DOI: 10.3390/v14071413
Commercially Available Flavonols Are Better SARS-CoV-2 Inhibitors than Isoflavone and Flavones
Otávio Augusto Chaves, Natalia Fintelman-Rodrigues, Xuanting Wang 3 4, Carolina Q Sacramento, Jairo R Temerozo, André C Ferreira, Mayara Mattos, Filipe Pereira-Dutra, Patrícia T Bozza, Hugo Caire Castro-Faria-Neto, James J Russo, Jingyue Ju, Thiago Moreno L Souza
Viruses, 2022
PMID: 35891437
PMCID: PMC9324382
DOI: 10.3390/v14071458
Selected MAVDA-related publications from MAVDA consortium members
2023
The Substitutions L50F, E166A, and L167F in SARS-CoV-2 3CLpro Are Selected by a Protease Inhibitor In Vitro and Confer Resistance To Nirmatrelvir
Dirk Jochmans, Cheng Liu, Kim Donckers, Antitsa Stoycheva, Sandro Boland, Sarah K Stevens, Chloe De Vita, Bert Vanmechelen, Piet Maes, Bettina Trüeb, Nadine Ebert, Volker Thiel, Steven De Jonghe, Laura Vangeel, Dorothée Bardiot, Andreas Jekle, Lawrence M Blatt, Leonid Beigelman, Julian A Symons, Pierre Raboisson, Patrick Chaltin, Arnaud Marchand, Johan Neyts, Jerome Deval, Koen Vandyck
mBio, 2023
PMID: 36625640
DOI: 10.1128/mbio.02815-22
2022
Alarming antibody evasion properties of rising SARS-CoV-2 BQ and XBB subvariants
Qian Wang, Sho Iketai, Zhiteng Li , Liyuan Liu, Yicheng Guo, Yiming Huang, Anthony D Bowen, Michael Liu, Maple Wang, Jian Yu, Riccardo Valdez, Adam S Lauring, Zizhang Sheng, Harris H Wang, Aubree Gordon, Lihong Liu, David D Ho
Cell, 2022
PMID: 36580913
PMCID: PMC9747694
DOI: 10.1016/j.cell.2022.12.018
Multiple pathways for SARS-CoV-2 resistance to nirmatrelvir
Sho Iketani #, Hiroshi Mohri #, Bruce Culbertson #, Seo Jung Hong #, Yinkai Duan, Maria I Luck, Medini K Annavajhala, Yicheng Guo, Zizhang Sheng, Anne-Catrin Uhlemann, Stephen P Goff, Yosef Sabo, Haitao Yang, Alejandro Chavez, David D Ho
Nature, 2022
PMID: 36351451
DOI: 10.1038/s41586-022-05514-2
Discovery of SARS-CoV-2 antiviral synergy between remdesivir and approved drugs in human lung cells
Xammy Nguyenla, Eddie Wehri, Erik Van Dis, Scott B Biering, Livia H Yamashiro, Chi Zhu, Julien Stroumza, Claire Dugast-Darzacq, Thomas G W Graham, Xuanting Wang, Steffen Jockusch, Chuanjuan Tao, Minchen Chien, Wei Xie, Dinshaw J Patel, Cindy Meyer, Aitor Garzia, Thomas Tuschl, James J Russo, Jingyue Ju, Anders M Näär, Sarah Stanley, Julia Schaletzky
Sci Rep, 2022
PMID: 36323770
PMCID: PMC9628577
DOI: 10.1038/s41598-022-21034-5
Combination of antiviral drugs inhibits SARS-CoV-2 polymerase and exonuclease and demonstrates COVID-19 therapeutic potential in viral cell culture
Xuanting Wang, Carolina Q Sacramento, Steffen Jockusch, Otávio Augusto Chaves, Chuanjuan Tao, Natalia Fintelman-Rodrigues, Minchen Chien, Jairo R Temerozo, Xiaoxu Li, Shiv Kumar, Wei Xie, Dinshaw J Patel, Cindy Meyer, Aitor Garzia, Thomas Tuschl, Patrícia T Bozza, James J Russo, Thiago Moreno L Souza, Jingyue Ju
Commun Biol, 2022
PMID: 35194144
PMCID: PMC8863796
DOI: 10.1038/s42003-022-03101-9
Randomized, double-blind, controlled trial of human anti-LIGHT monoclonal antibody in COVID-19 acute respiratory distress syndrome
David S Perlin, Garry A Neil, Colleen Anderson, Inbal Zafir-Lavie, Shane Raines, Carl F Ware, H Jeffrey Wilkins
J Clin Invest, 2022
PMID: 34871182
PMCID: PMC8803341
DOI: 10.1172/JCI153173
A potent and broad neutralization of SARS-CoV-2 variants of concern by DARPins
Vikas Chonira, Young D Kwon, Jason Gorman, James Brett Case, Zhiqiang Ku, Rudo Simeon, Ryan G Casner, Darcy R Harris, Adam S Olia, Tyler Stephens, Lawrence Shapiro, Michael F Bender, Hannah Boyd, I-Ting Teng, Yaroslav Tsybovsky, Florian Krammer, Ningyan Zhang, Michael S Diamond, Peter D Kwong, Zhiqiang An, Zhilei Chen
Nat Chem Biol, 2022
PMID: 36411391
DOI: 10.1038/s41589-022-01193-2
Functional map of SARS-CoV-2 3CL protease reveals tolerant and immutable sites
Sho Iketani, Seo Jung Hong, Jenny Sheng, Farideh Bahari, Bruce Culbertson, Fereshteh Fallah Atanaki, Arjun K Aditham, Alexander F Kratz, Maria I Luck, Ruxiao Tian, Stephen P Goff, Hesam Montazeri, Yosef Sabo, David D Ho, Alejandro Chavez
Cell Host Microbe, 2022
PMID: 36029764
PMCID: PMC9365866
DOI: 10.1016/j.chom.2022.08.003
Striking antibody evasion manifested by the Omicron variant of SARS-CoV-2
Lihong Liu # 1, Sho Iketani #, Yicheng Guo #, Jasper F-W Chan #, Maple Wang #, Liyuan Liu #, Yang Luo, Hin Chu, Yiming Huang, Manoj S Nair, Jian Yu, Kenn K-H Chik, Terrence T-T Yuen, Chaemin Yoon, Kelvin K-W To, Honglin Chen, Michael T Yin, Magdalena E Sobieszczyk, Yaoxing Huang, Harris H Wang, Zizhang Sheng, Kwok-Yung Yuen, David D Ho
Nature, 2022
PMID: 35016198
DOI: 10.1038/s41586-021-04388-0
2021
Genome-Scale Identification of SARS-CoV-2 and Pan-coronavirus Host Factor Networks
William M Schneider, Joseph M Luna, H-Heinrich Hoffmann, Francisco J Sánchez-Rivera, Andrew A Leal, Alison W Ashbrook, Jérémie Le Pen, Inna Ricardo-Lax, Eleftherios Michailidis, Avery Peace, Ansgar F Stenzel, Scott W Lowe, Margaret R MacDonald, Charles M Rice, John T Poirier
Cell, 2021
PMID: 33382968
PMCID: PMC7796900
DOI: 10.1016/j.cell.2020.12.006
Replication and single-cycle delivery of SARS-CoV-2 replicons
Inna Ricardo-Lax, Joseph M Luna, Tran Thi Nhu Thao,… Margaret R MacDonald, Volker Thiel, Charles M Rice
Science, 2021
PMID: 34648371
PMCID: PMC9007107
DOI: 10.1126/science.abj8430
Diagnosis, clinical characteristics, and outcomes of COVID-19 patients from a large healthcare system in northern New Jersey
Yanan Zhao, Marcus H Cunningham, Jose R Mediavilla, Steven Park, Sean Fitzgerald, Hee Sang Ahn, Xiangyang Li, Caixin Zhan, Tao Hong, Gary Munk, Kar Fai Chow, David S Perlin
Sci Rep, 2021
PMID: 33623090
PMCID: PMC7902820
DOI: 10.1038/s41598-021-83959-7
A novel diagnostic test to screen SARS-CoV-2 variants containing E484K and N501Y mutations
Yanan Zhao, Annie Lee, Kaelea Composto, Marcus H Cunningham, Jose R Mediavilla, Samantha Fennessey, André Corvelo, Kar Fai Chow, Michael Zody, Liang Chen, Barry N Kreiswirth, David S Perlin
Emerg Microbes Infect, 2021
PMID: 33977858
PMCID: PMC8168736
DOI: 10.1080/22221751.2021.1929504
ALG-097111, a potent and selective SARS-CoV-2 3-chymotrypsin-like cysteine protease inhibitor exhibits in vivo efficacy in a Syrian Hamster model
Koen Vandyck, Rana Abdelnabi, Kusum Gupta, Dirk Jochmans, Andreas Jekle, Jerome Deval, Dinah Misner, Dorothée Bardiot, Caroline S Foo, Cheng Liu, Suping Ren, Leonid Beigelman, Lawrence M Blatt, Sandro Boland, Laura Vangeel, Steven Dejonghe, Patrick Chaltin, Arnaud Marchand, Vladimir Serebryany, Antitsa Stoycheva, Sushmita Chanda, Julian A Symons, Pierre Raboisson, Johan Neyts
Biochem Biophys Res Commun, 2021
PMID: 33813272
PMCID: PMC7997389
DOI: 10.1016/j.bbrc.2021.03.096
Developmental and Mentored Programs
Developmental Research Projects (DRP)
Mentored Research Projects (MRP)
External Presentations